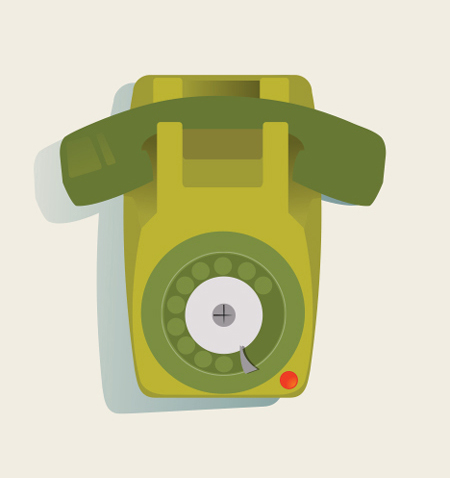 Contact
Nathalie Cusson
Creative Director
+1 514-607-8280

nathalie @ scooterdesign.com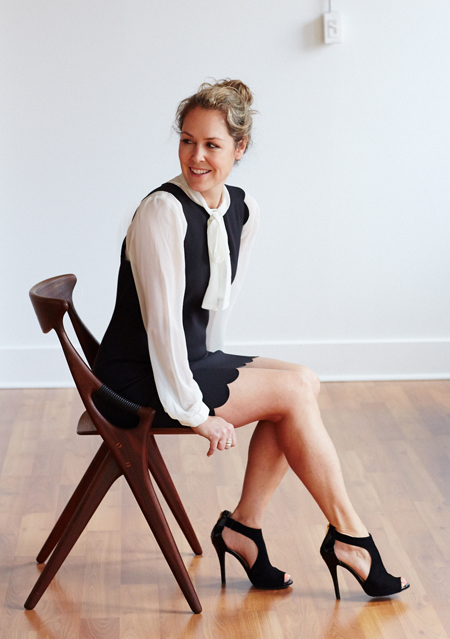 About
Scooter Design Inc. was founded in 2001 in Toronto, Ontario, and went to many places before settling in Montreal, Quebec.
Scooter's Creative Director and Principal, Nathalie Cusson, has a vast experience in corporate identity and branding design, editorial design and art direction, as well as illustration.
Nathalie Cusson is a highly experienced bilingual cosmopolitan who has demonstrated the ability to lead and inspire diverse teams of professionals. She has an extensive knowledge and experience of fashion, beauty and travel industries, a wide network of international creative contributors and a proven ability to develop innovative visual brand strategy across all platforms.
Scooter has done work for agencies such as TAXI, BBDO, Zig, Zulu Alpha Kilo, Juniper Park, Rogers Publications. Scooter's client list also includes: Karen Lim Design, rethink Breast Cancer, Air Canada's enRoute magazine, Fairmont Magazine (both published by Spafax) among others.
Distinctions: Scooter's work has been recognized through many awards and mentions, from publications and institutions like Applied Arts, Communication Arts, Graphis, the National Magazine Awards (14 prizes and mentions), ContentWise Magnum Opus Award (Gold 2012 and 2011), the Pearl Awards, P&G Beauty awards (Best magazine cover), 2010 Folio: Eddie and Ozzie Awards and the Advertising & Design Club of Canada.
Contact us to receive more samples of our work.
Portrait photography by
Virginia Macdonald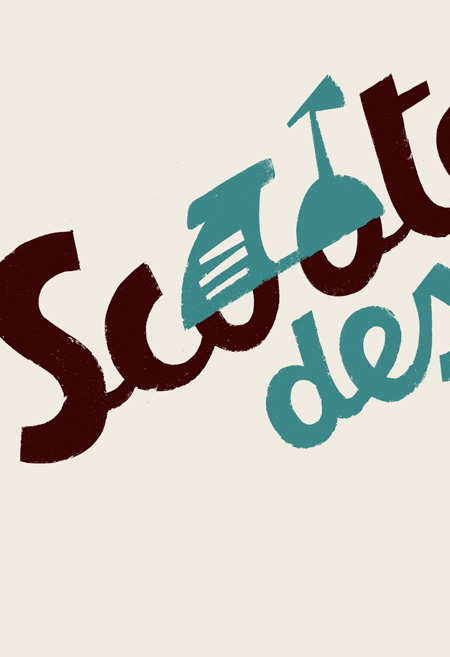 Scooter's logo
The beautiful signature was illustrated by Spanish artist Alexis Rom. We first noticed Alexi's work on his Casa Lolo merchandise collection sold exclusively at Vinçon, on Paseo de Gracia in Barcelona. He so kindly accepted to design Scooter's identity and sent along some candies from La Colmena.
Thanks so much Alexis!
Alexis Rom Estudio / Atelier Vostok, Barcelona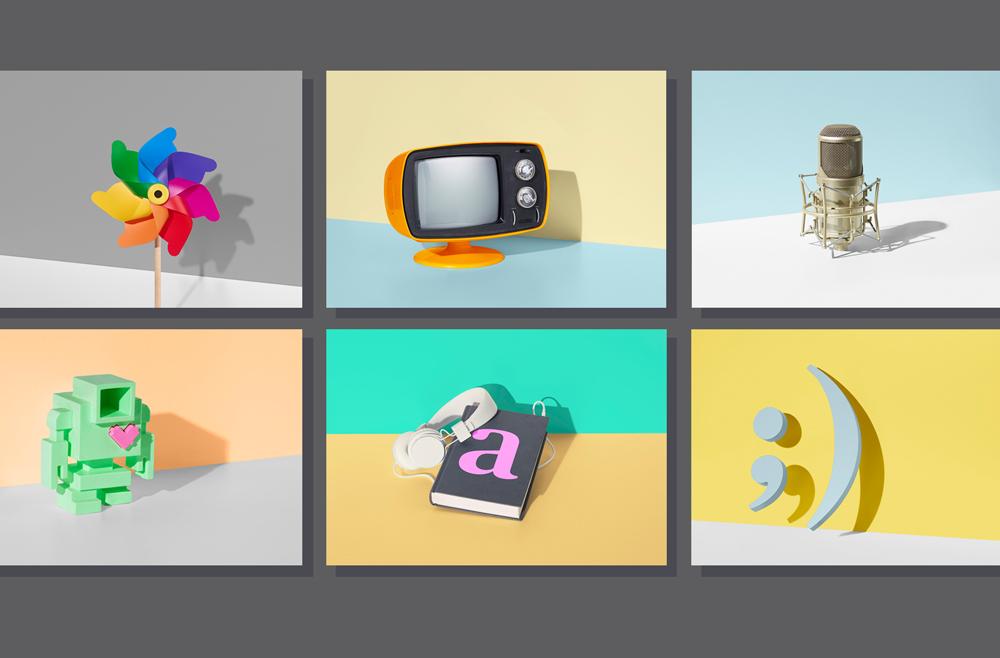 New system to take off
– COMING SPRING 2014 –
Air Canada will be revealing a new entertainment system on board their new Boeing 787 planes, this coming Spring 2014. Scooter (via Spafax Canada) came up with a visual vocabulary to illustrate the various categories travellers get to choose from: films, food, audiobooks… The images were imagined then created as "illustrative photographs", photos that are so slick that they become akin to illustrations. The result is a unique, smooth, iconic feel that is both charming and contemporary.
Art direction: Nathalie Cusson; photographer: Michael Crichton; photo editor: Julien Beaupré Ste-Marie; prop styling: Jason MacIsaac.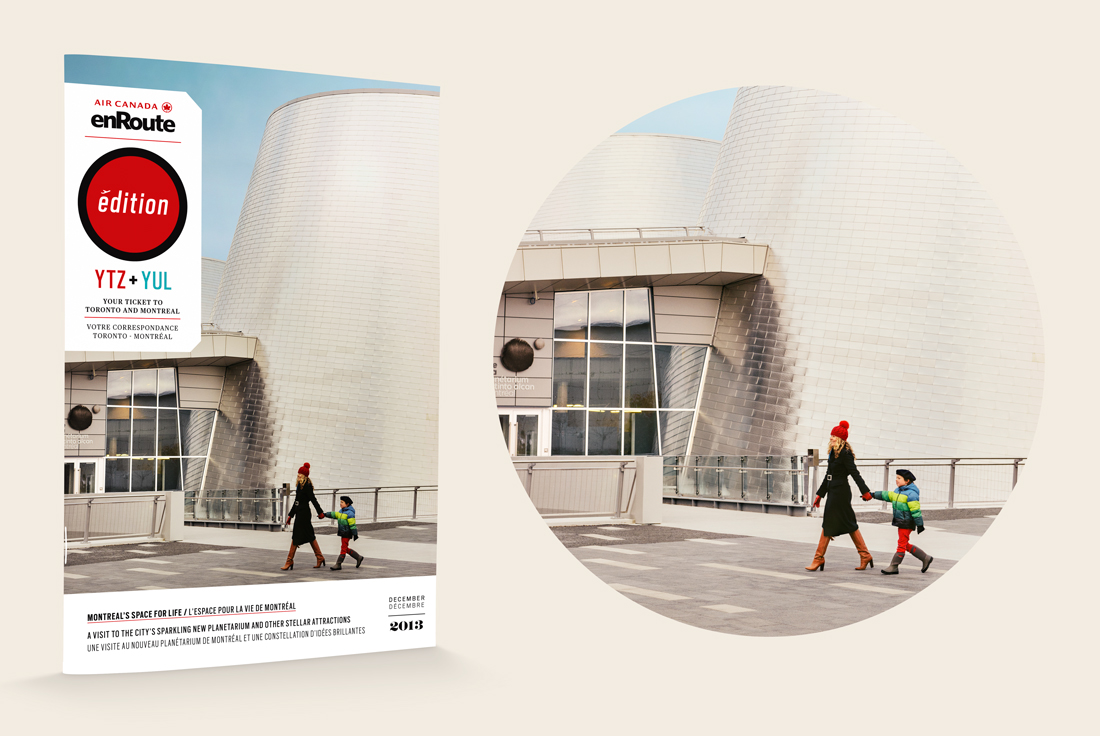 Mini Mag
– DECEMBER 2013 –
Air Canada's enRoute Edition cover features the new Montreal's Rio Tinto Alcan Planetarium. Edition is a mini version of the inflight magazine enRoute, that plays on the rivalry between the cities of Montreal and Toronto.
Art direction by Nathalie Cusson; Models: Nathalie Cusson and Félix Valmary-Cusson; Photographers: LM Chabot.
Webby Worthy
– MAY 2013 –
Air Canada's commemorative videos for their 75th anniversary get a prestigious Webby Award. The video series was viewed over 215,000 times online.
Art direction: Nathalie Cusson; photo editor: Julien Beaupré Ste-Marie; Video director: Karim Zariffa Charlebois.
View the videos on Air Canada's 75th anniversary website.
Work for All
– FEBRUARY 2013 –
With the support of the Metcalf Foundation, the Workers' Action Centre published a video to help promote better balance between work and life, and making the choices that will lead to a more enriching, rewarding, type of work.
One of the most fun projects Scooter was awarded this year, while doing something socially good.
Art direction and illustration: Nathalie Cusson; animation: Josh Ingleby; in collaboration with New Thinking.
See the full video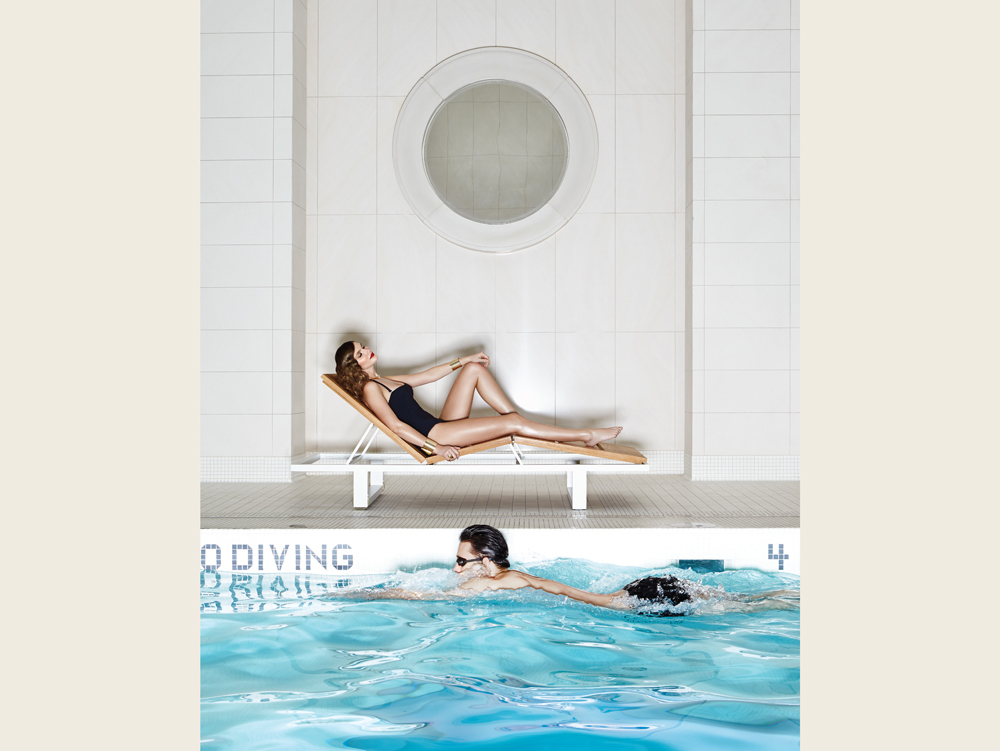 Turning Japanese
– MAY 2013 –
Vogue Japan buys the image created for the cover of Air Canada's enRoute magazine. Shot at the pool of the Rosewood Hotel Georgia in Vancouver, British Columbia.
Art direction: Nathalie Cusson; photographer: Gabor Jurina; photo editor: Julien Beaupré Ste-Marie.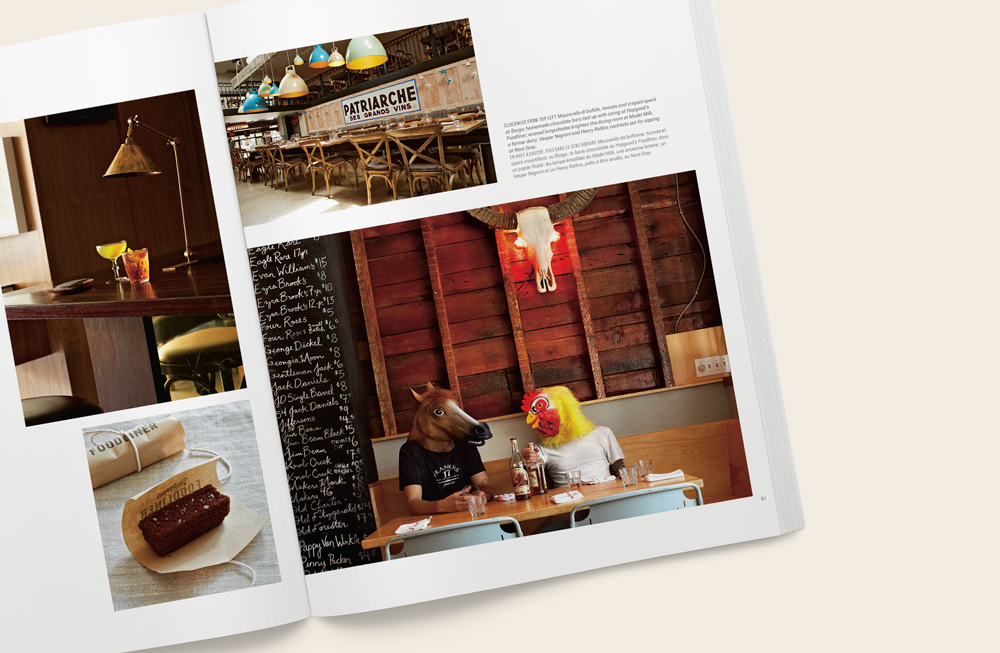 Delicious Surprise
– MARCH 2013 –

The Canadian publication Applied Arts magazine featured images of Air Canada's enRoute magazine's Canada's Best New Restaurants. Shot across Canada under the cloak of secrecy, Virginia Macdonald was sent to different restaurants to photograph the food, the vibe and the people.
Art direction: Nathalie Cusson; photographer: Virginia Macdonald; photo editor: Julien Beaupré Ste-Marie.